---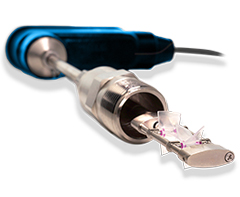 Turbine Flowmeter - F1000
Each model utilizes ONICON's patented electronic turbine rotation sensing system and unique low mass turbine design that is accurate over wide flow ranges with excellent low flow measurement capability.
Typical Applications
ONICON F-1000 Series Turbine Flow Meters are designed to work in pipe sizes ranging from ¾" to 72" in diameter (1" for copper). Uses for the F-1000 Series turbine flow meters include:
Chilled Water
Hot Water
Condenser Water
Domestic Water
Process Cooling
Steam Condensate and Brine
---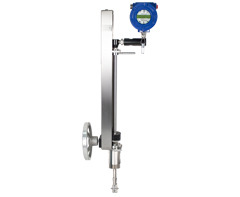 Turbine Flowmeter - F1500
F-1500 Series Insertion Turbine Flow Meters are designed for accurate, cost-effective mass flow measurement of steam, high temperature liquids and gases. Insertion turbine flow meters are ideal for use in larger steam lines where downsizing the line size to improve flow measurement is not desirable. In these applications, the pitch of the turbine rotor is selected to match the expected steam flow velocity range in the pipe. This optimizes the operating range of the flow meter for the application.
The standard loop powered version of the meter is equipped with the internal temperature compensation required for direct mass flow measurement of saturated steam. Each F-1500 Flow Meter is provided with a 4-20mA analog output for flow rate, a pulse output for totalization and a built-in user interface and display. The standard loop powered meter also includes HART.